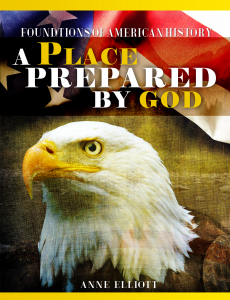 We are excited to announce that our long-awaited American History curriculum is available to order, with shipments beginning May 15.

Note: Because of Covid-19, the shipping process from our printer is taking a little longer than usual. Orders are taking around 21 days to be received. Thank you for your patience!
A Place Prepared by God is a study of American history that the whole family can do together. It begins with the civilizations who lived in North America before the United States was founded, and continues up until the year 2000. Special emphasis is given to the providence and protection of God upon the believers in the Messiah and those who keep His commands.
Purchase of the curriculum also gives you access to a private website that has all the websites and videos referenced in the curriculum so that you can easily access them!