Please note: Some of the links below are affiliate links. You are welcome to purchase these books anywhere.
Necessary Books:
These are the main textbooks used in this course and are needed almost daily.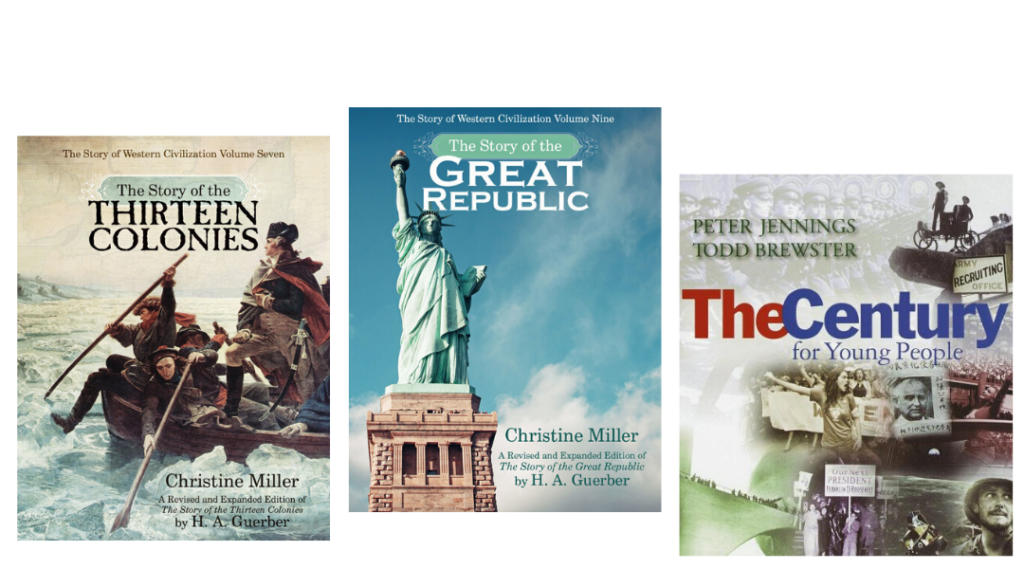 Optional Resources:
You will build a timeline and a notebook with your children this year. The following resources are not necessary but can simplify things.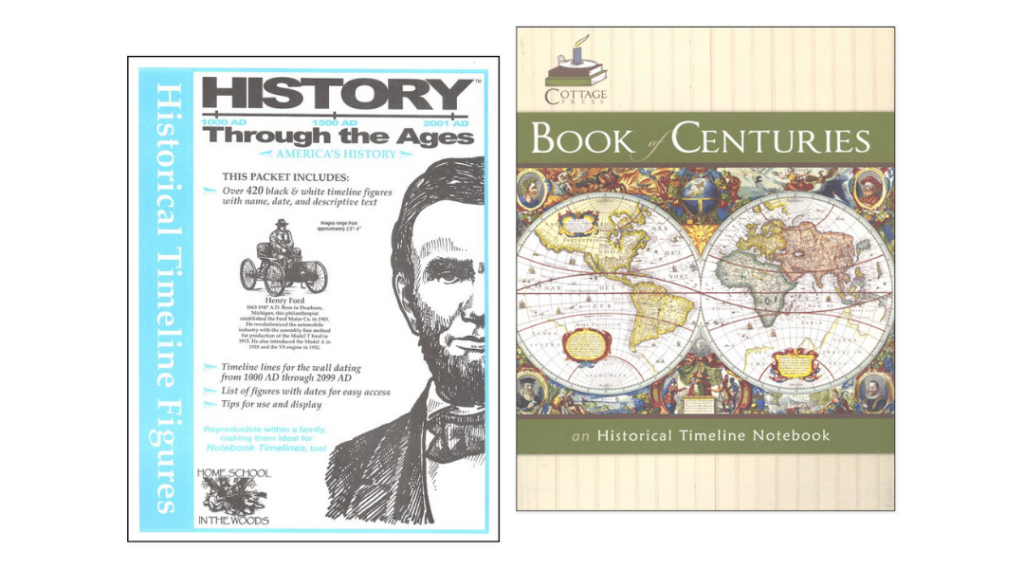 Necessary Books for High School:
These additional books are required for high-school students.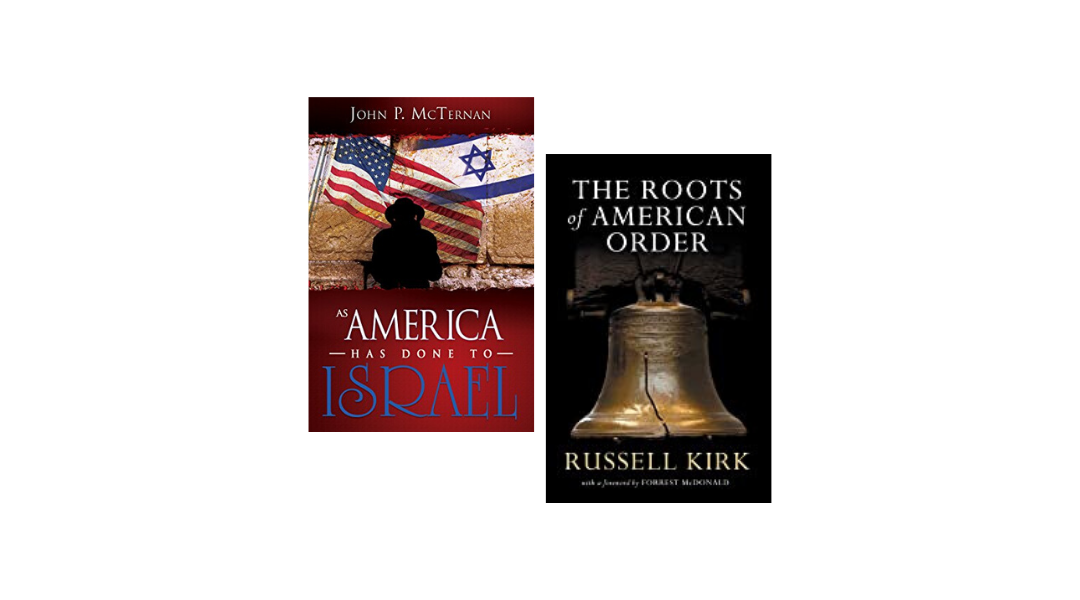 Additional Books & Resources to Borrow or Buy:
All other books are optional. Feel free to substitute other editions (including free copies available online) or entirely different books on the same subject. As you can see, there are more books listed than you will have time to read! Unless you intend to spend several years on American History, do not try to read every book listed. Choose books which most interest your family or that cover subjects which are especially important to you.
Books That Can Be Read at Any Time:
Suggested Books by Week:
Week 1
Week 2
Week 3
Week 4
Week 5
Week 6
Week 7
Week 8
Week 9
Weeks 10-11
Week 12
Week 13
Week 14
Week 15
Week 16
Week 17
Week 18
Week 19
Week 20
Week 21
First Book of the West Indies, by Lanston Hughes
A Traveller's History of the Caribbean, by James Ferguson
Treasure Island, by Robert Louis Stevenson
Teddy Roosevelt: American Rough Rider, by John Garraty
Banana Wars, by Lester D. Langley
First Book of Hawaii, by Samuel Epstein
Remarkable Voyages of Captain Cook, by Rhoda Blumberg
Captain Cook Explores the South Seas, by Armstrong Sperry
Captain James Cook, by Richard Alexander Hough
You Wouldn't Want to Travel with Captain Cook, by Mark Bergin, David Antram
Man of Molokai: Life of Father Damien, by Ann Roos
Princess Ka'iulani: Hope of a Nation, Heart of a People, by Sharon Linnea
Abby: Lost at Sea, by Pamela Walls
Coral Island, by R.M. Ballantyne
Swiss Family Robinson, by Johann Wyss (Kingston translation is recommended)
Week 22
Week 23
Week 24
Week 25
Week 26
Week 27
Week 28
Week 29
Week 30
Week 31
Week 32
Week 35
Week 36