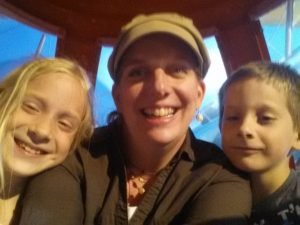 We would love to hear from you. If you have any questions or are in need of support, then this is the place to go.
By Email
Email is the very best and fastest way to get in touch with us! You are always welcome to write to us at support@foundationspress.com. We'll do our best to email you back within 1 day — usually much quicker!
Please note that we do not check our email on Saturdays because we observe the biblical Sabbath. Don't worry! We'll be back to check for your questions the rest of the week.
We will be observing the following biblical holidays this month, so our offices will be closed on these dates. Please note that replies might be a little slower than usual during the week of Sukkot.
Feast of Trumpets — Thursday, September 9
Day of Atonement — Sabbath, September 18
First Day of Feast of Tabernacles — Thursday, September 23
Last Day of Feast of Tabernacles — Thursday, September 30
By Phone
Kraig and Anne Elliott have a few time spots available each week to talk on the phone with you about your homeschooling or to answer your questions. You can schedule a phone appointment by clicking here.
By Mail
Foundations Press, Inc. P.O. Box 191 Perry, MI 48872  
---
Donations
We've been asked to provide a way for friends to send a donation. You can do that below, to either support our ministry or to help supply curriculum to families with financial difficulties. (Please leave a comment on your donation so we know how to use it appropriately.)